This day featured a fairly significant risk of supercells and tornadoes across the eastern panhandles and western Oklahoma.  We drove west to Shamrock early in the afternoon where we met up and chatted with numerous chaser friends.
The first storm attempt of the day started showing up near Groom, TX and we moved west on I-40 to McClean.  This first attempt failed, but it wasn't long before other storms started forming to our southwest between I-40 and Clarendon.  We drove south on Highway 70 and stopped near Howardwick to view our first storm of the day.  It quickly took on supercell characteristics and became tornado warned:
Donley County, Texas presents some navigation issues.  Outside of Highway 287 which runs northwest to southeast across the country, there are no paved roads to get you east off of Highway 70.  Storms in this area needed to produce something west of the highway because we had no chance of chasing them east.  Our original storm started shrinking while a new storm formed to our southwest – or northwest of Clarendon.  We moved to the second storm with the same road problem laying ahead of us.  Neither storm produced a tornado west of the highway and we started to make the long haul southeast in an attempt to get back in front of the storms.
Before this was accomplished, another storm became targetable to our southeast.  It was developing near Memphis, TX and we made the move east through Quail to the west of Wellington.  This storm evolved into an impressive supercell storm and it would have our attention for the rest of the chase.
We observed three weak tornadoes with this storm.  The first tornado occurred about 7 miles north northeast of Wellington at 5:42 pm CDT: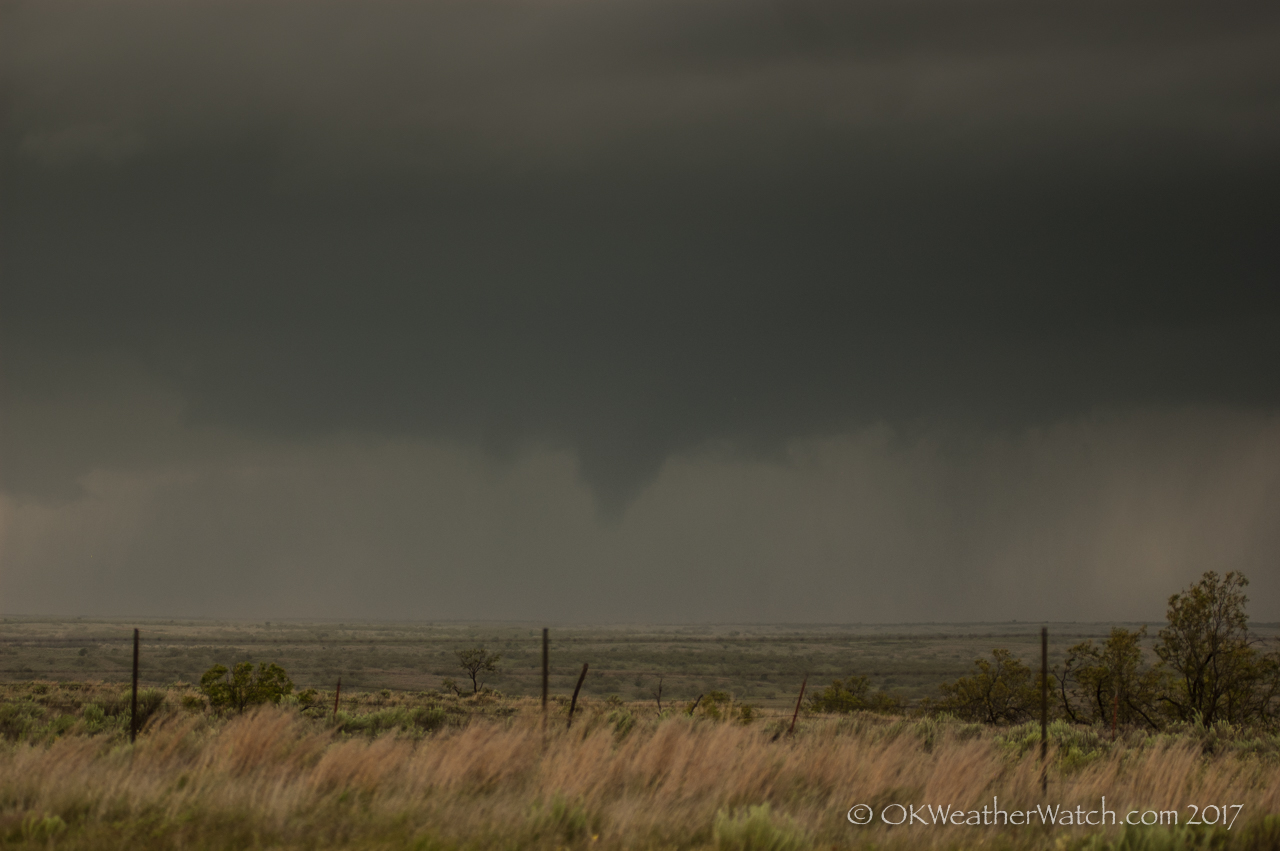 The second tornado occurred a few minutes later, about 12 miles northeast of Wellington (top of page image).
The third tornado occurred just across the border in Oklahoma, about 14 miles south southwest of Erick at 6:03 pm CDT: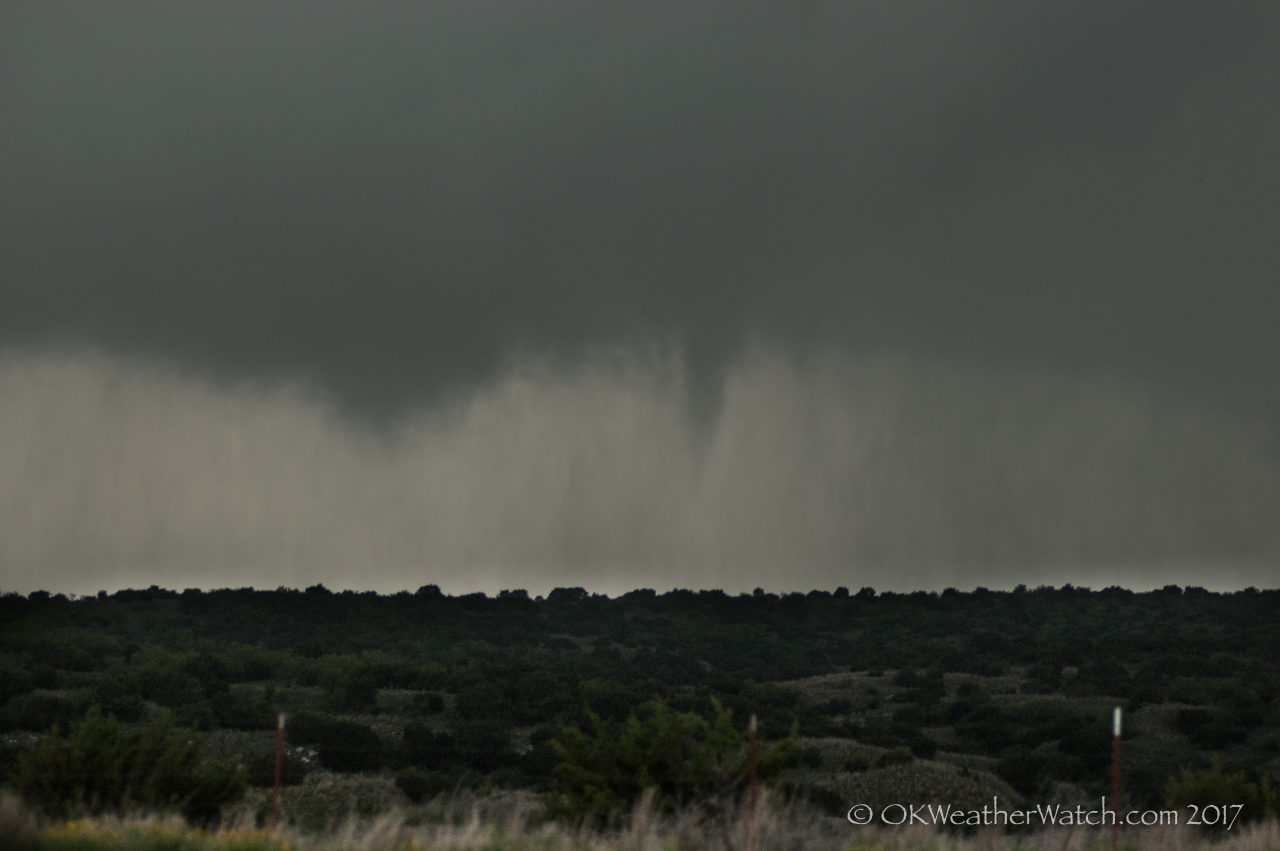 And for the second time this day, road options became a major problem.  There are no paved roads running east off of Highway 30 between Erick and Mangum – a distance of about 31 miles.  This storm decided to move straight through the middle of this road void and we were caught playing catch up for the rest of its life.  Thanks to our positioning and the mesocyclone being wrapped in rain, we didn't have a view of the large tornado that occurred near Elk City.