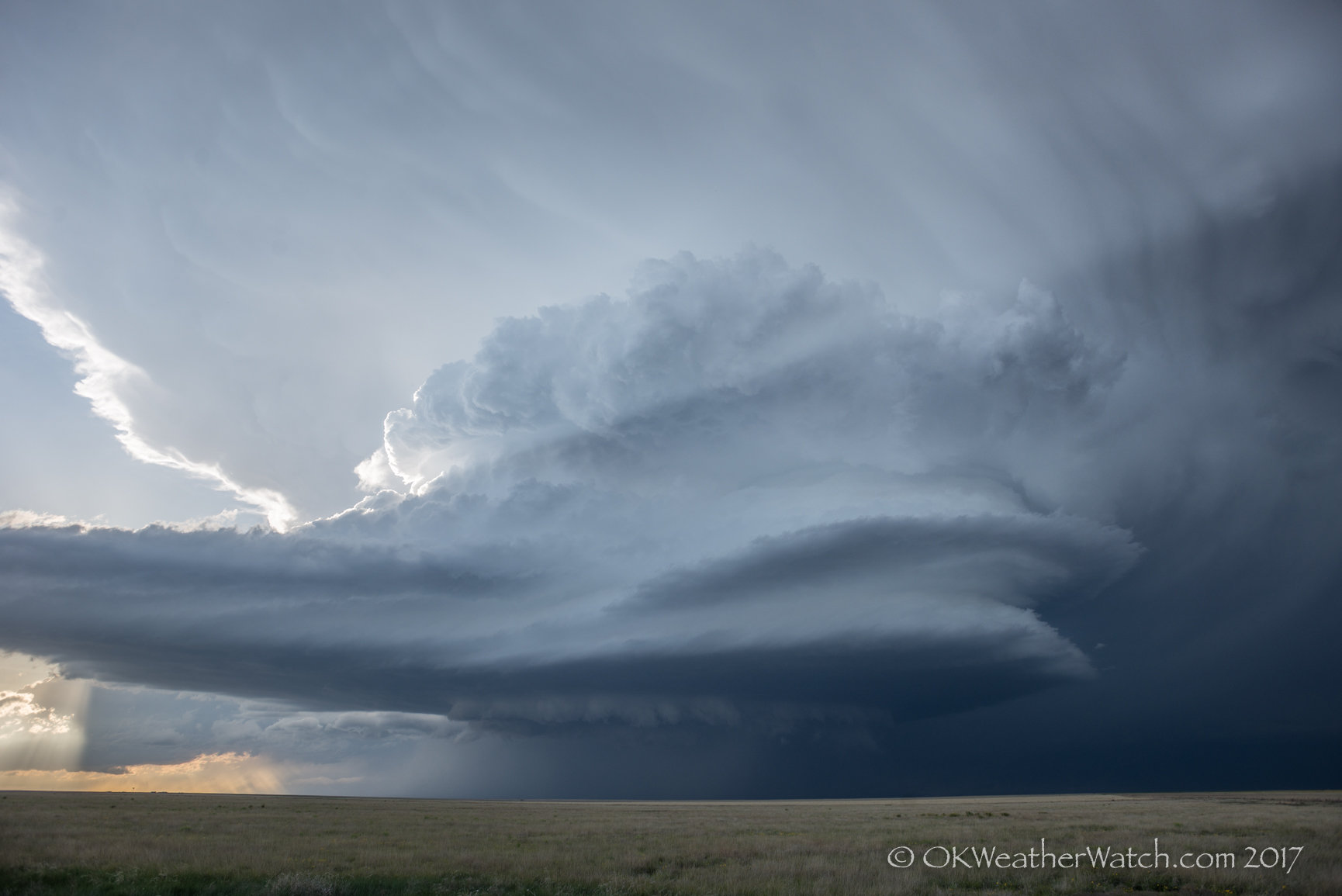 This was a four state chase day that involved a beautiful supercell which tracked from north of Clayton, New Mexico – southeastward to near Cactus, Texas.
We started the day in Garden City, Kansas and had the option of running all the way back to central and southern Oklahoma where there was a fairly high risk of supercell storms.  An easier play for us was upslope flow that was forecast to develop over northeast New Mexico. We took the easy play and ended up seeing what likely was the storm of the day in the Plains.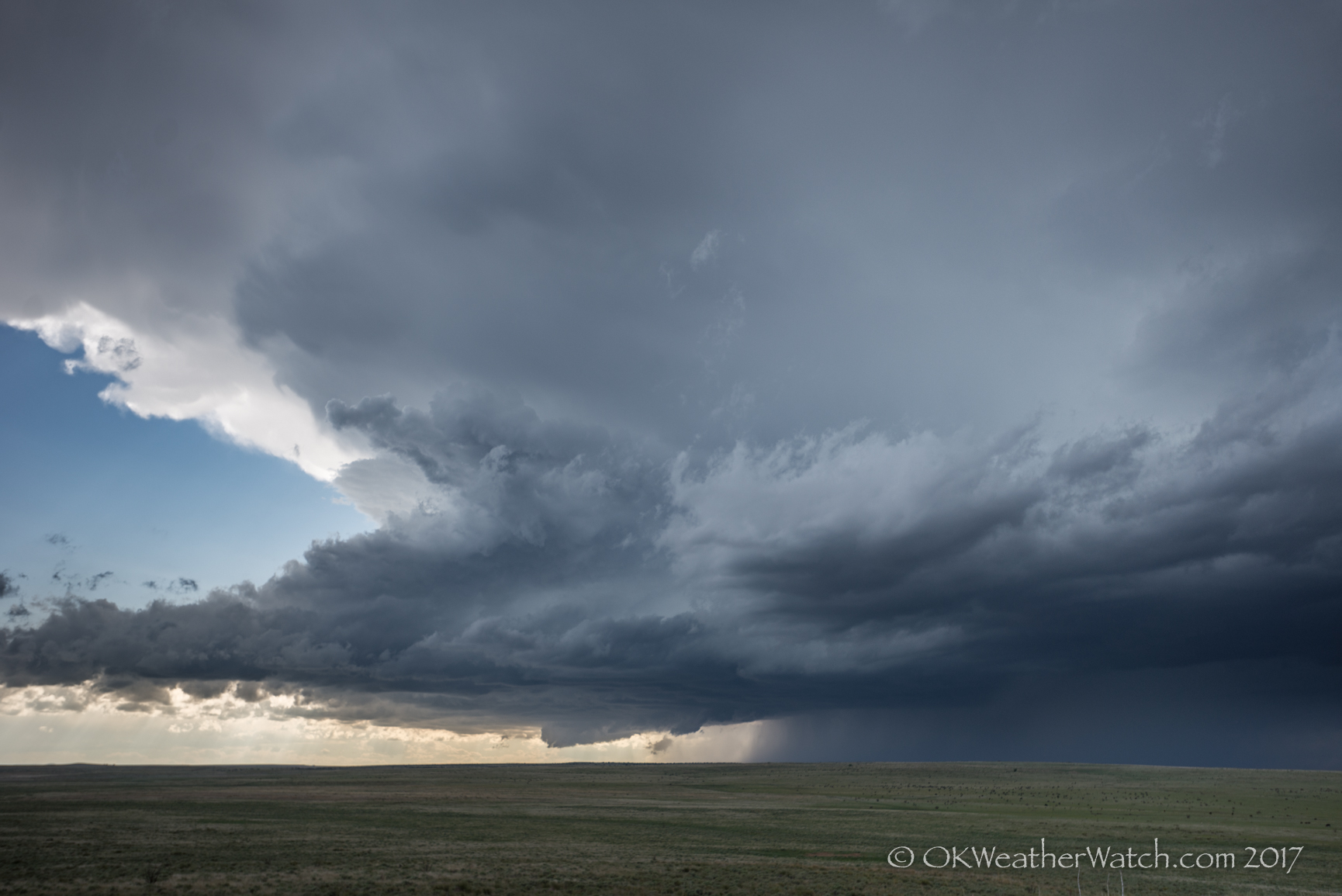 We drove west out of Boise City and crossed a few miles into New Mexico, watching our target storm develop over the higher terrain to our west.  Outside of having to work a bit to stay ahead of the storm, the chase decisions became easy for the rest of the evening.  The storm tracked southeast across the Rita Blanca National Grassland – north of Dalhart – and we ended up letting it go to our east near Cactus.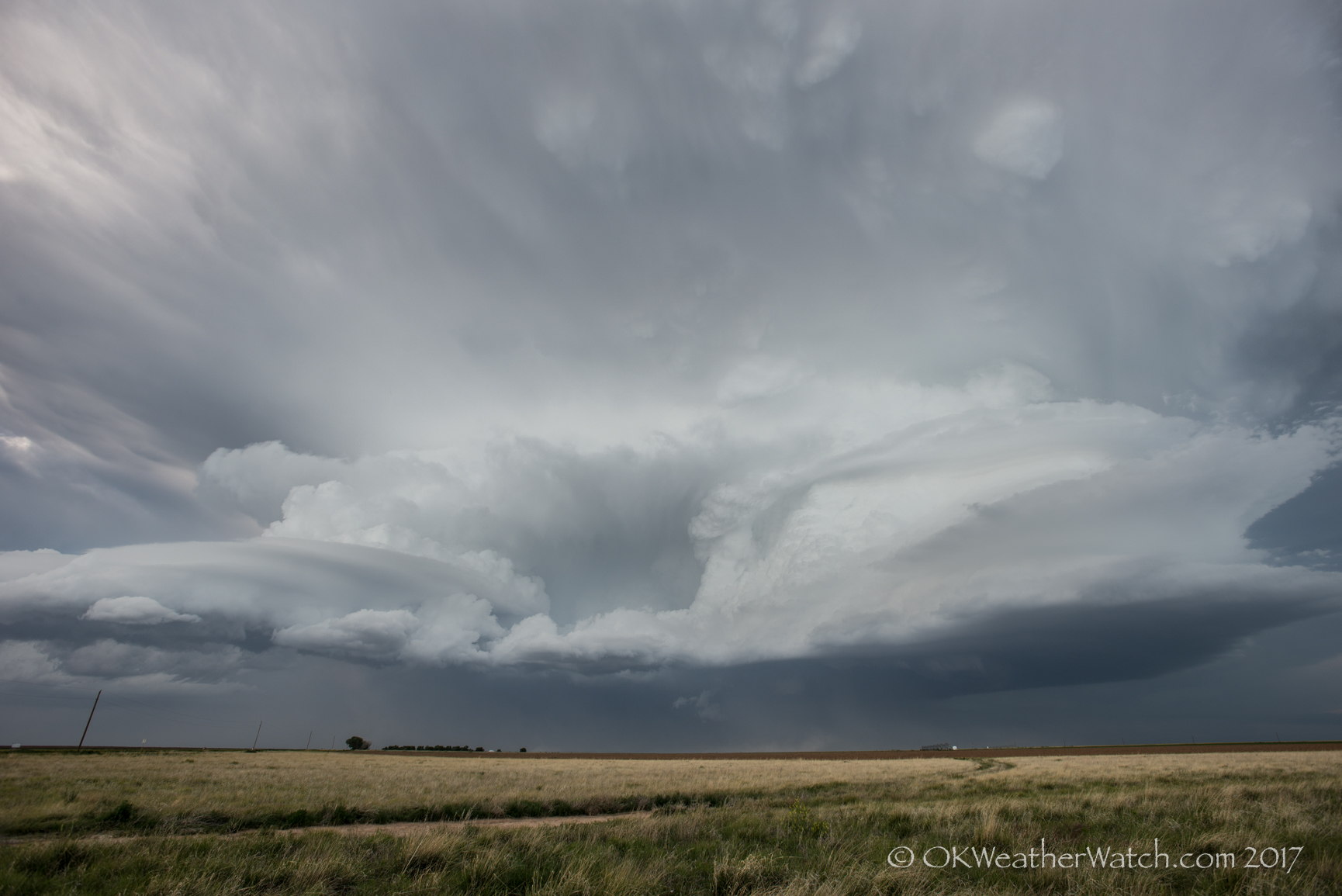 We ended the day by shooting lightning from weak storms that followed in the path of the main supercell.