As one might expect.  We had another light freeze last night, but I'm sure it had little impact.  Saturday was a beautiful day with temperatures in the 70's and relatively light winds.  With my father's help, work started on the new lawn equipment shed.  This would not only have been impossible by myself, but I can't see how even two or more people could stand this thing up with any decent amount of wind blowing.  All the walls are up and it is still a bit unstable, so I plan on jumping on it early Sunday to get things secure before spring winds increase again.
Over the last several days, work has wrapped up on the falling of the deceased pine tree.  I'm going to hire having it hauled off, but I did get it completely down and moved to the alley.  A Weeping Willow is standing in the wings and needs to get into the ground ASAP.
Our new roses have made it into the ground, and we are also going to try a shot at blueberries, blackberries and grapes which have also gone into the ground.
We are going to roll the dice on the last freeze having occurred and put some tomatoes into the beds on Sunday.  Beds still need to be built for strawberries and garlic.  The garlic bed needs to be small enough to be moved into the greenhouse next winter.  Lots to do!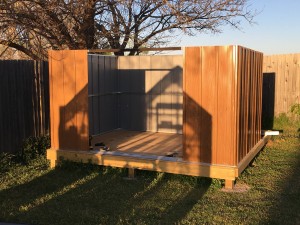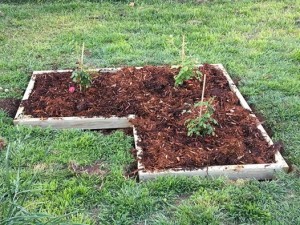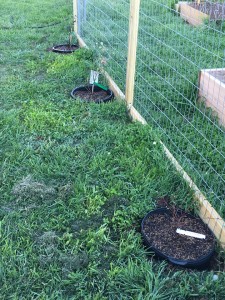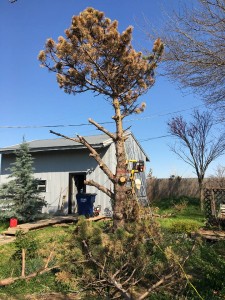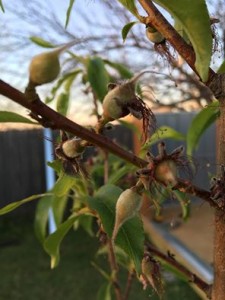 Despite full bloom on peach trees followed by temperatures in the mid 20's on a couple of days, the trees are starting to produce!  Long way to go, but at least we have hope for peaches this year.