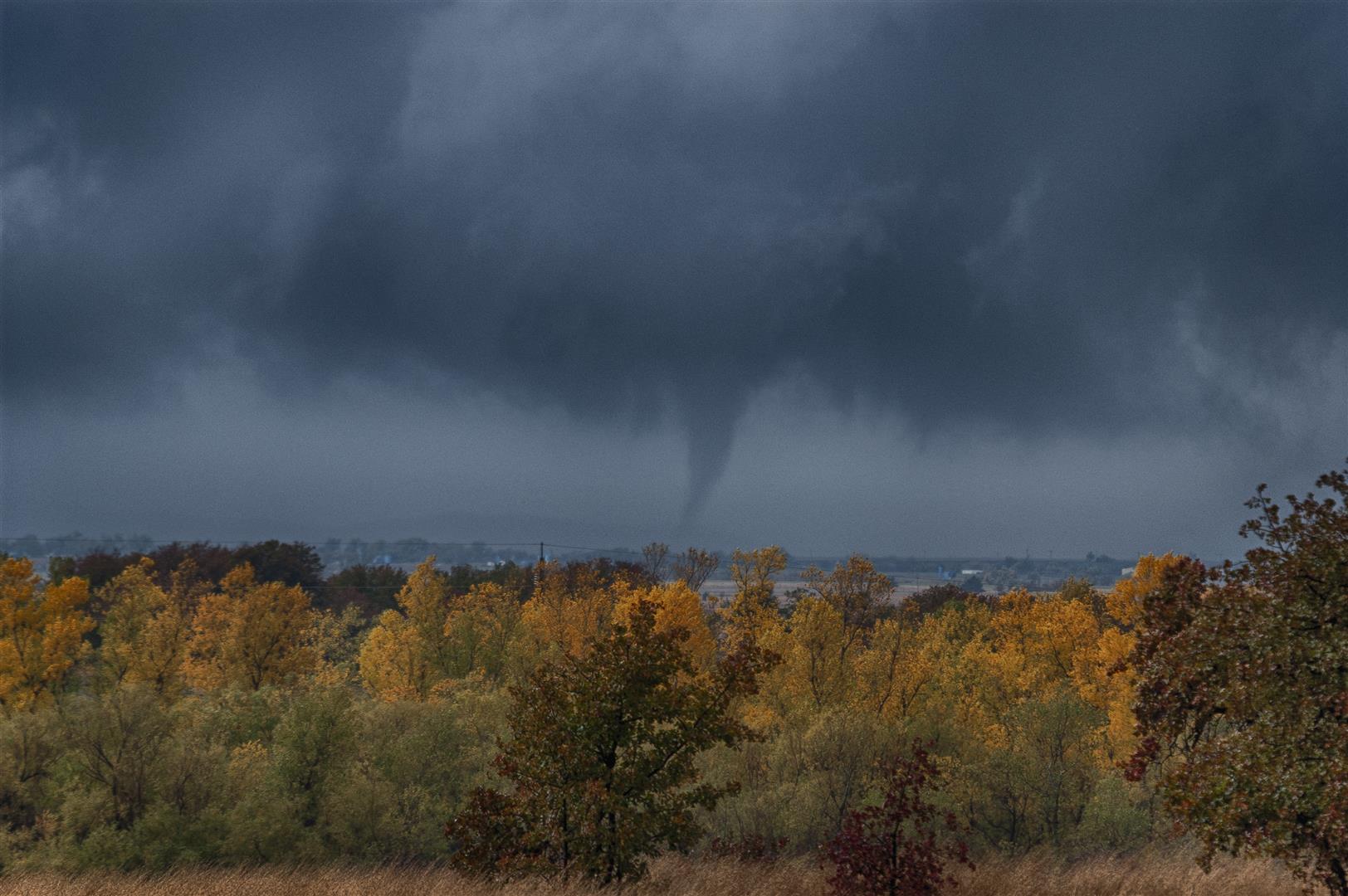 Our first target storm moved northeast into Greer County and we intercepted it at Willow.  We were excited at first as the storm displayed a large wall cloud and had a considerable amount of motion.  It even got to the point where we thought a weak tornado may have been occurring with it.  We didn't get to enjoy it long – it sent off a left split, stuck its tongue out at us and quickly became disorganized.
We were still in position to play other storms and started toward one which was organizing rapidly as it approached Hobart.  We put ourselves in a great position just south of the city and watched a strongly rotating wall cloud develop to our northwest.  This too didn't last long and we were left scratching our heads as the storm went downhill quick just after it seemed to be getting the show going.
With two good storms, but not much to show for it under our belts, we started toward the supercell which had been producing tornadoes from Tillman County to Northwest Comanche County.  We plotted an intercept point near Fort Cobb and took off with our last chance of the afternoon.  We might have killed this one too, but it appeared to have too much momentum for us not to see a tornado.  The first tornado we saw was about 8 to 10 miles southwest of Fort Cobb.  Condensation was not on the ground for very long, but the rotation was incredible and other tornadoes would occur with it.  There were a couple of times that we suspected that "something was happening" – we just didn't have a good view because of trees and hills.  Finally, we broke into a clear area north of Fort Cobb and watched as a long-lived, large, and strong looking tornado took shape.  Our best photos came as the tornado was several hundred yards wide and exhibited a quite impressive multi-vortex state.
We were quite pleased with our results – of which included me seeing my first November tornadoes.  There were several little things that we could have done which may have – or may not have – improved our chances at better results.  In the end, you have to realize that luck still plays as much in the process as anything.  Overall, the Doug and Dave show worked pretty well again.