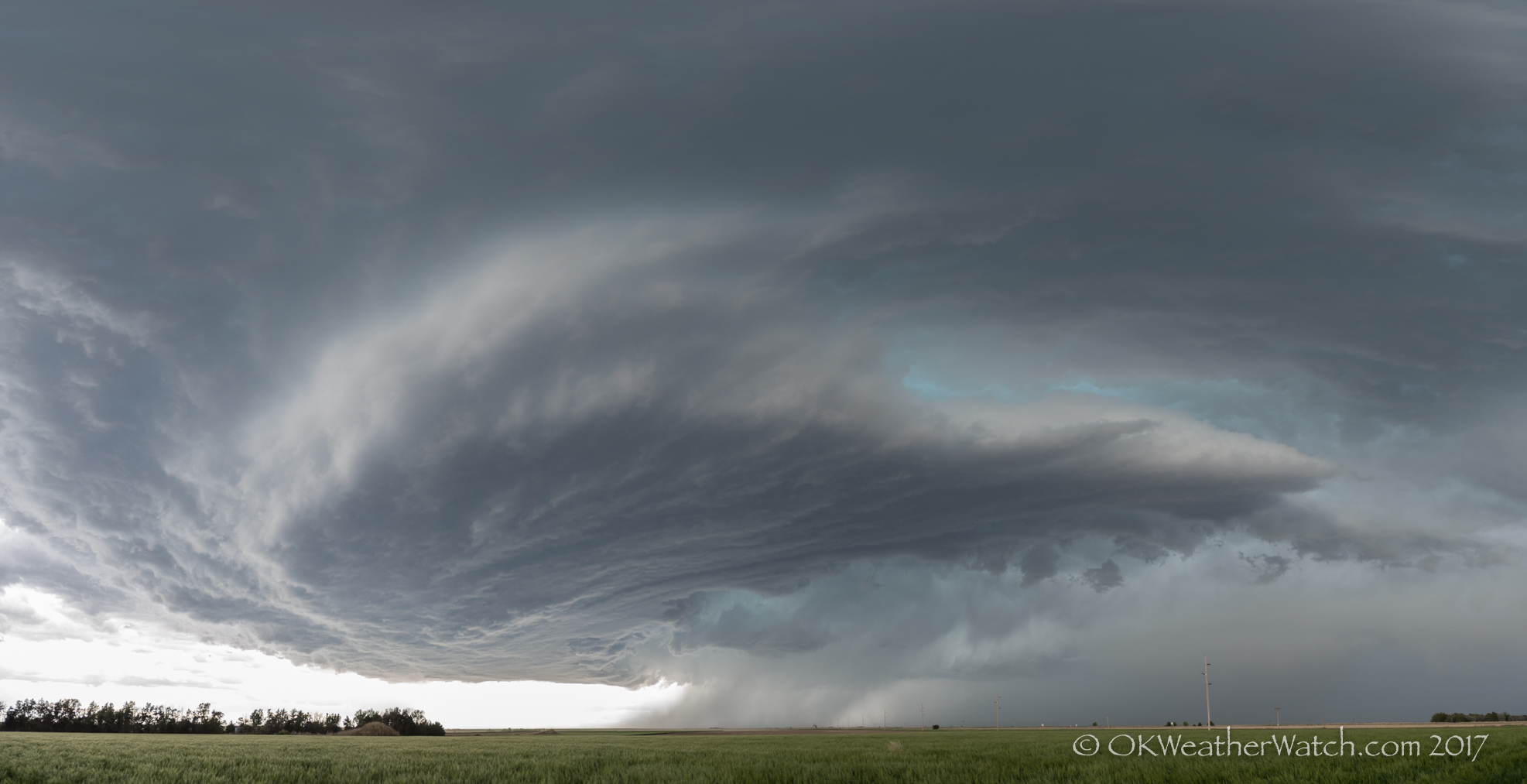 We started the day in Goodland and drove just across the border into Colorado where we watched high based storms struggle between Burlington and Idalia.  Eventually, a nice storm evolved from the mess and started driving its way toward Goodland.
While still high-based, the storm organized into an intense supercell by the time it crossed into Kansas.  It was moving quickly and kept us racing ahead of it.  It was reported that the storm was producing baseball size hail driven by 80 mph winds.  We did not want to get caught!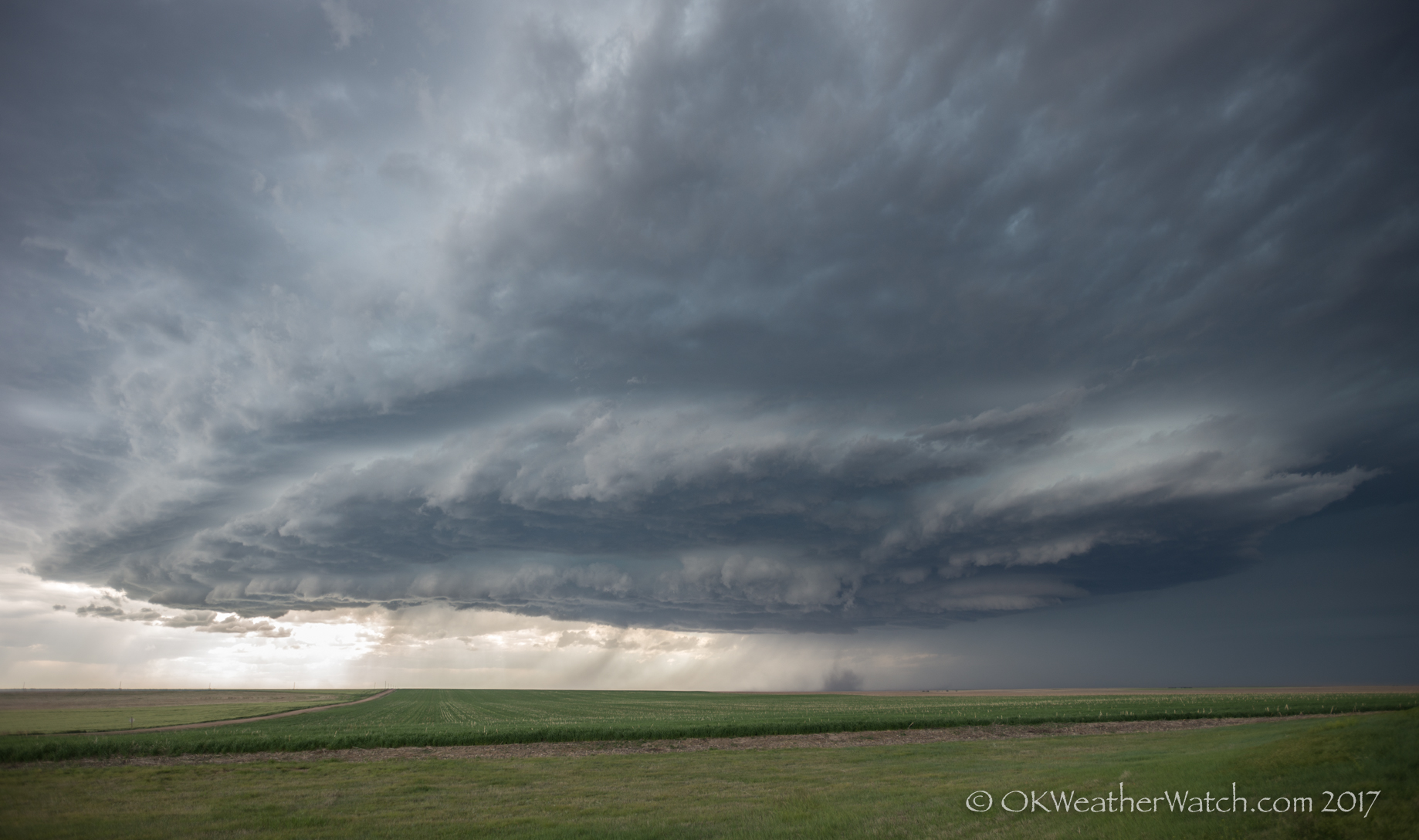 The storm was rotating strong enough that the potential for a tornado existed despite the high-base nature.  There were a couple of times south of Brewster where it appeared that weak tornadoes were occurring.  These cases ended up just being our perspective of dirt that was being lifted by the strong surface winds.
As the storm approached Oakley, a well developed mesocyclone produced a weak tornado just southwest of the city.  The tornado had very little in the way of cloud condensation, but was visible by a large bowl of rotating dirt.  Some power poles were blown down and a couple of metal buildings were destroyed.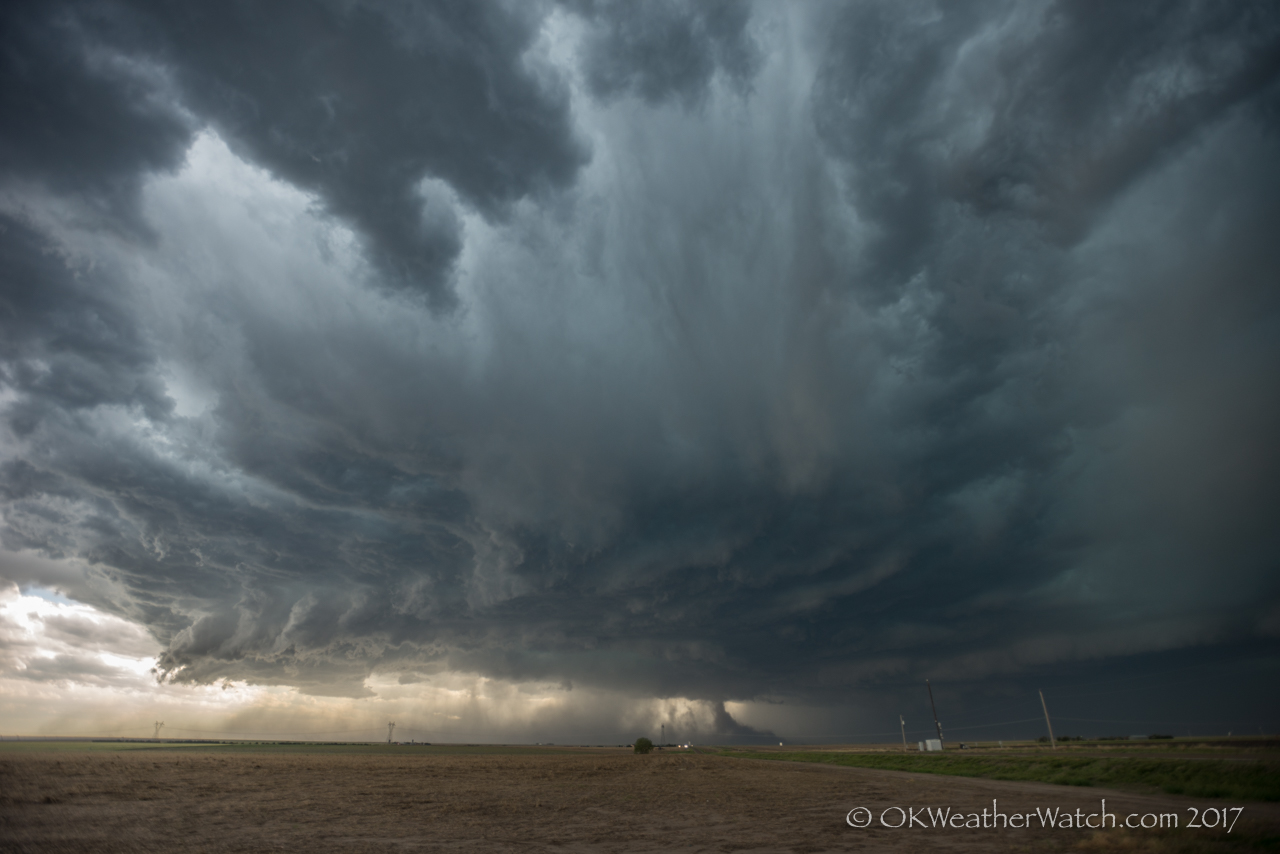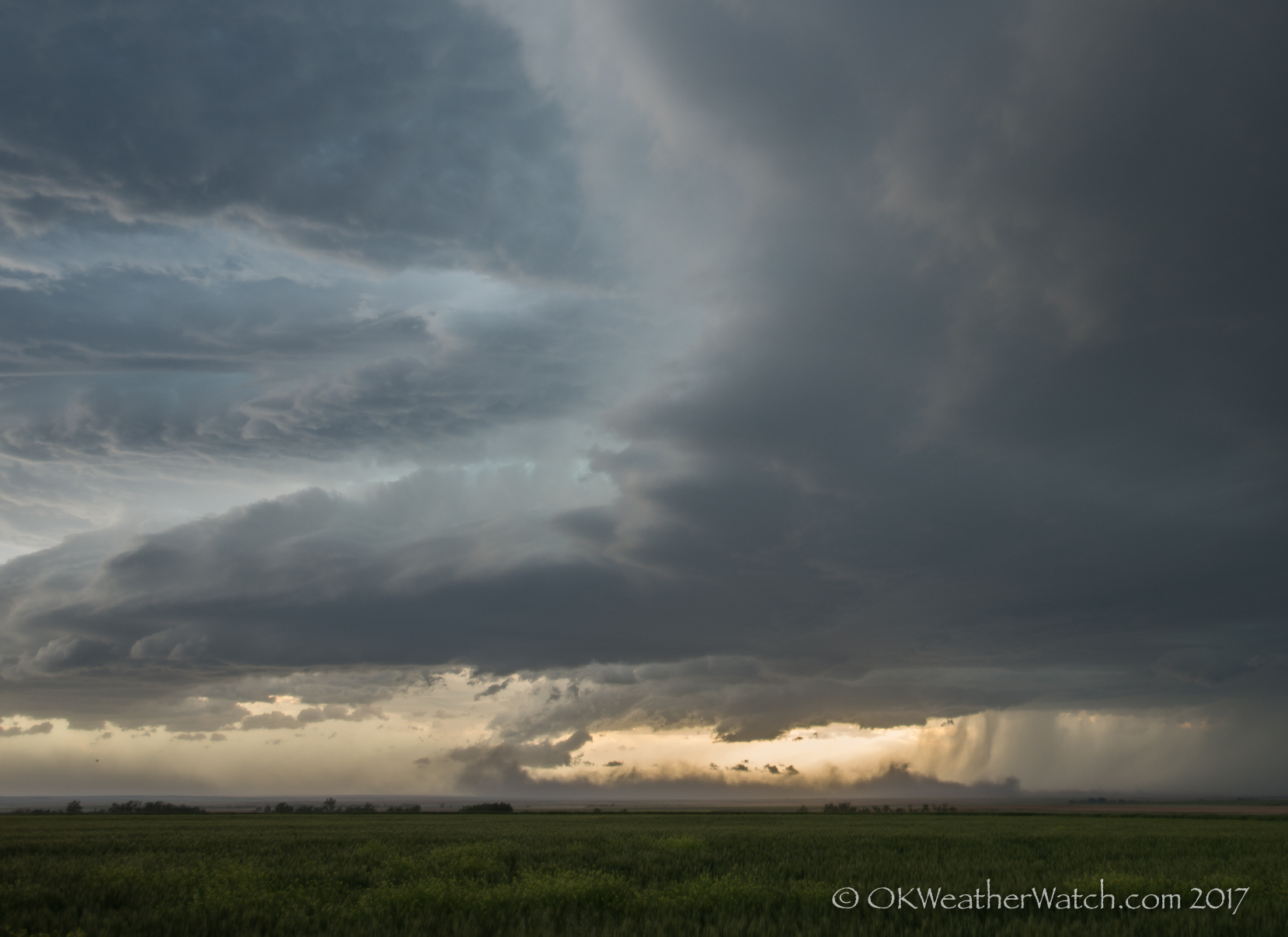 The Oakley event was short-lived and the storm became elongated, becoming primarily a high wind producer as it moved southeast toward Ness City.